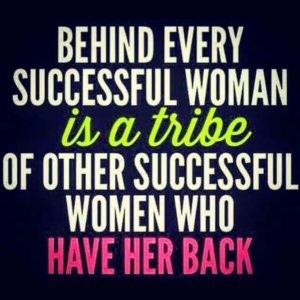 (Before I begin I'll let you in on a secret: if you read through to the end of this post I have a little end of year gift for you.)
A few months ago (back when we had temperatures above freezing) I completed my first Tough Mudder obstacle course. Two years ago I hiked 100 miles of the Appalachian Trail. And way back in 2013 I was part of a crazy competition called the Tri-Fitness Challenge.
Reading that first paragraph above, you might assume that I was one of those super sporty, amazing athletes from the time I could walk. Nothing could be further from the truth. In fact, up until five years ago I had NEVER…
run a mile (gym was the only subject in school where I was defiant)
done a pushup
owned a pair of actual running shoes (I've been told that Keds don't count)
My childhood was spent mainly in my room reading, and my adult life involved lots of work in front of the computer. Every once in awhile I tried to take an aerobics class, but nothing ever stuck with me.
What changed for me was finding a tribe of women who get where I'm coming from and support me where I'm going, even when I don't know where that destination lies. In 2012 a local mom in our community – Liz Cort – started up a "mommy bootcamp". The "bootcamp" part sounded intriguing to my subconscious competitive nature, and the "mommy" part put me a little bit at ease – perhaps I wouldn't be the only out-of-shape 37-year old there.
Little did I know that Liz would become a close friend and trusted mentor, guiding me to challenge myself and try new things. And little did I realize the amazing group of women who would become my core, backing me every step of the way as we all tackled new experiences. I can say with confidence that because of these women, I am physically, mentally, and emotionally stronger now than I have ever been in my life.
So by now you may be thinking – what the heck does running through mud have to do with fundraising? As many of you know, this year I set out on a new adventure, leaving behind the secure routine of a 9-5 development office job, and embracing the challenge of starting my own consulting business for nonprofits. Throughout this past year I have opened myself up to learning, growing, and building my fundraising muscles. Along the way I have kept the need to find my "fundraising tribe" at the top of my mind, knowing that there is still so much more to learn.
For those who are immersed in the nonprofit world, I want to share the heroes that I have found who teach and inspire me. Even with many years in the world of fundraising, these people were unknown to me at the beginning of 2017. I'm breaking some of the rules here by linking to other websites, but if you come on back and read to the end, I have a little gift to make it worth your while.
MY FUNDRAISING CORE – THE PEOPLE I LEARN FROM EVERYDAY
Joan Garry.  Joan's motto is "Because Nonprofits are Messy." But boy, does she know how to cut through the chaos and get right to the heart of things. Joan is focused on supporting leaders of small nonprofits, and her tools include a book, a blog, a podcast, a facebook group, and even a membership-based lab.
Gail Perry. Gail was introduced to me by a development colleague when I was looking for resources to get Board members inspired to fundraise. Her book – Fired-up Fundraising – is full of ideas to get Board members engaged and excited about helping their nonprofit.
Beth Kanter. Beth focuses on finding the delicate balance between running your nonprofit organization effectively and not burning yourself out in the process. For those nonprofit leaders who can relate to waking up in the middle of the night thinking about their job, she is your source of sanity. She's got a great new book out – The Happy Healthy Nonprofit – and a blog filled with tons of tips for preserving your sanity.
Tom Ahern. If you want to know how to talk to your donors, go visit Tom. He's got a slew of books on writing for fundraising, all of which focus on making your donors the focal point of your writing (and not your organization).
Pamela Grow. Pam is focused on fundraising strategies for the one-person nonprofit development department. She knows the minds of fundraisers who are stretched razor thin with time, resources, and funding, and offers a wide range of supports that include online courses, a book, a blog, and a weekly newsletter that gets you exactly the resources you need.
NEXT STEPS
You've read this far, even while being distracted by other links. Thank you!
My gift to you: I love planning, and have been on an ongoing search for the perfect planner. This year I decided to combine my favorite questions and prompts to reflect on 2017 and prepare for 2018. I have put this 8-page booklet to use over the past week to set my goals, and I wanted to share it with you as well. You can get your copy HERE.
I'd love to hear about your heroes in life and work. If there are other nonprofit gurus we should know about, or if you have information to share with our tribe, please leave a comment below, or contact me at [email protected].
If you haven't already done so, join my mailing list for more fundraising and nonprofit development ideas. Happy planning, and thanks for allowing me to be part of your tribe.