In my last post I shared with you my daughter's trials and frustrations in her quest to gain acceptance to a visual arts high school. Because I was not directly experiencing her frustration, I was able to dole out advice in a rational and measured manner. Apparently the universe decided that I needed to have some first hand experience to test out my theories…
First, a little bit of background:
A few years ago I set a personal goal to section hike the Appalachian Trail over a period of 20 years. A few fun facts for the uninitiated: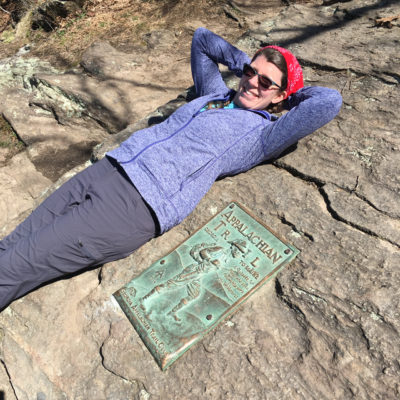 The Appalachian Trail, also known as the "AT," is 2,175 miles long.
It runs through 14 states, with the southern end at Springer Mountain, GA, and the northern end at Mount Katahdin, ME.
It takes approximately 150-200 days of hiking to complete it.
Over the past three years I have completed 200 miles; just under 10% of the AT. Audrey – my hiking partner and one of my best friends – has committed to joining me on this crazy adventure, and this year we decided to head down to Georgia over spring break to hike the southernmost 40 miles over 4 days.
Our hike started out in its usual fashion: majestic viewpoints, wildflowers, and sharing stories and food with other hikers around the campfire. However, on day three, just as I was hitting my stride and making plans with Audrey to pace ourselves up Blood Mountain (the highest peak on the AT in Georgia), my knee decided to take a different course. I'm still not sure what happened, but climbing up a small hill, I quickly discovered that every step sent a jolt of pain down my right leg. I limped through the next two miles until we arrived at Woody Gap, which also happened to be the first major road crossing in the 28 miles we had hiked.
At this point I was faced with a choice: 1) abandon my 40-mile goal and head back to Atlanta a day early; or 2) attempt to limp through the next 12 miles and an 1,800-foot climb (up and down), risking permanent damage to my knee.
All through the hike I had been composing in my head a blog post about lessons learned from the Trail. This is not that post (hopefully I'll get to that another time). While this latest musing may be more focused on my personal history and less on takeaways that you can use for your organization, hopefully you will still find some nuggets of support to relate to.
Three lessons learned from this week's adventures: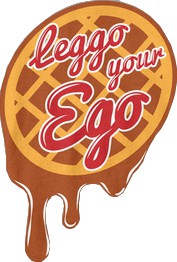 1. Leggo your ego
Sitting there by the side of the road at Woody Gap, Audrey knew we needed to stop. Technically I also knew I needed to stop. But the decision was not without tears and pain, not only for my knee, but also for my wounded pride. I spent the next 24 hours in a bit of a daze, alternately feeling sorry for myself and berating myself for being weak and incompetent. Now that I have had some time to get out of my head and let go of my inner critic, I know full well that neither of these things is true. I did what I needed to do, and I'm not a lesser person because of it.

2. Self-care is important
Regardless of whether it's a 2,000-mile hike or getting a dozen grant proposals out the door, if you don't take care of yourself you will not reach your milestone. This applies to both physical AND mental health. So do yourself a favor – if you are sick, stay home and rest. If you are injured, go to the doctor (my appointment is probably happening as you are reading this), and if you are overwhelmed, reach out to others and ask for help. A great book that explores this idea in detail is The Happy Healthy Nonprofit by Beth Kanter and Aliza Sherman. Beth and Aliza offer a wealth of practical strategies for preventing the burnout that comes from doing so much good in the world.
3. The Trail will still be there
The AT crosses some of the oldest mountains on Earth, with rocks that have been dated to 500 million years old. Even though I have to take some time off to heal, the Trail and my goal to hike it continue to wait patiently for my return. The same is true for your big goals – whether they are personal or centered around your organization. If you have a plan and a clear vision you can make it happen. And the world will be waiting patiently for you to infuse your good into it.
Next Steps (and I mean that both figuratively and literally):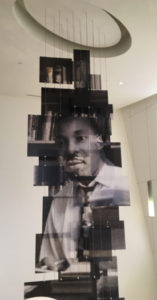 As is often the case with life, what had started out as a devastating detour turned into a fascinating opportunity as Audrey and I explored Atlanta. The highlight of our trip was visiting the Center for Civil and Human Rights and the birthplace of Dr. Martin Luther King Jr. on the 50th anniversary of his death. Standing in front of the Ebenezer Baptist Church where he helped to shape the Civil Rights movement and listening to his daughter Bernice continue his vision, I am filled with hope that even through all our trials there are amazing people who are committed to making the world a better place.
To all of you, take care of yourself, and keep putting one foot in front of the other.
---
If you are feeling overwhelmed, consider me as part of your support system to reach your goals. I can help you craft a comprehensive fundraising plan, identify new sources of funding, and cultivate stronger relationships with your donors. Email me at [email protected], or connect with me on Facebook and LinkedIn.
Thanks for reading! If any part of this was informative and/or entertaining for you, and you are not already on my mailing list, you can join now on the CONTACT page to receive regular posts on nonprofit development ideas.